Literature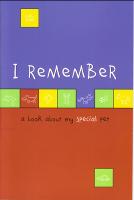 I Remember: A Book about My Special Pet
(A fill-in book for Children)
by Mary and Herb Montgomery
This book provides space for photos, drawings, and written memories. When completed it becomes a cherished record of a child's life shared with a special animal.
Price: $4.95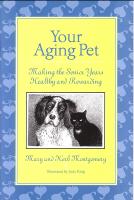 Your Aging Pet: Making the Senior Years Healthy and Rewarding
by Mary and Herb Montgomery
This book is for those who love their aging pet. This book covers issues that arise that many owners may not be aware of to provide a higher quality of life. The "At Home Checklist" is especially helpful for communicating needs of your pet to your veterinarian.
Price: $4.95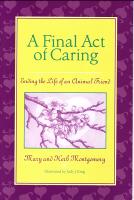 A Final Act of Caring: Ending the Life of an Animal Friend
by Mary and Herb Montgomery
Euthanasia is covered thoroughly from the anticipating, grief stages, and through the actual process of death, to various support groups and thoughts on helping children deal with the issue.
Price: $4.95
Good-bye My Friend: Grieving the Loss of a Pet
by Mary and Herb Montgomery
This book outlines the stages of grief and takes the reader into an understanding of the feelings of anger. There is also advice on when or whether to get a new pet.
Price: $4.95